July 12th, 2019 Lobster & Lovage - A Taste on the Seashore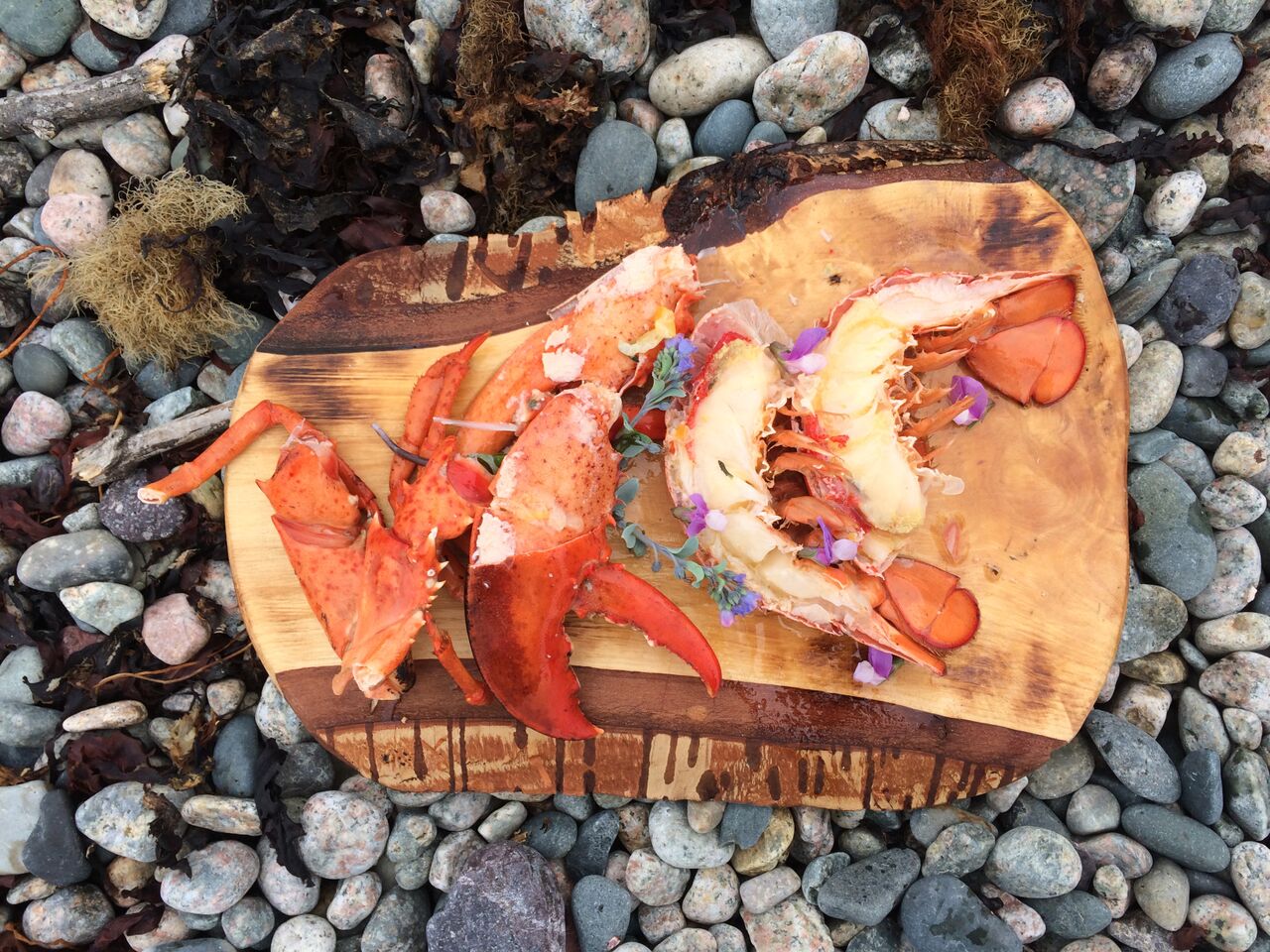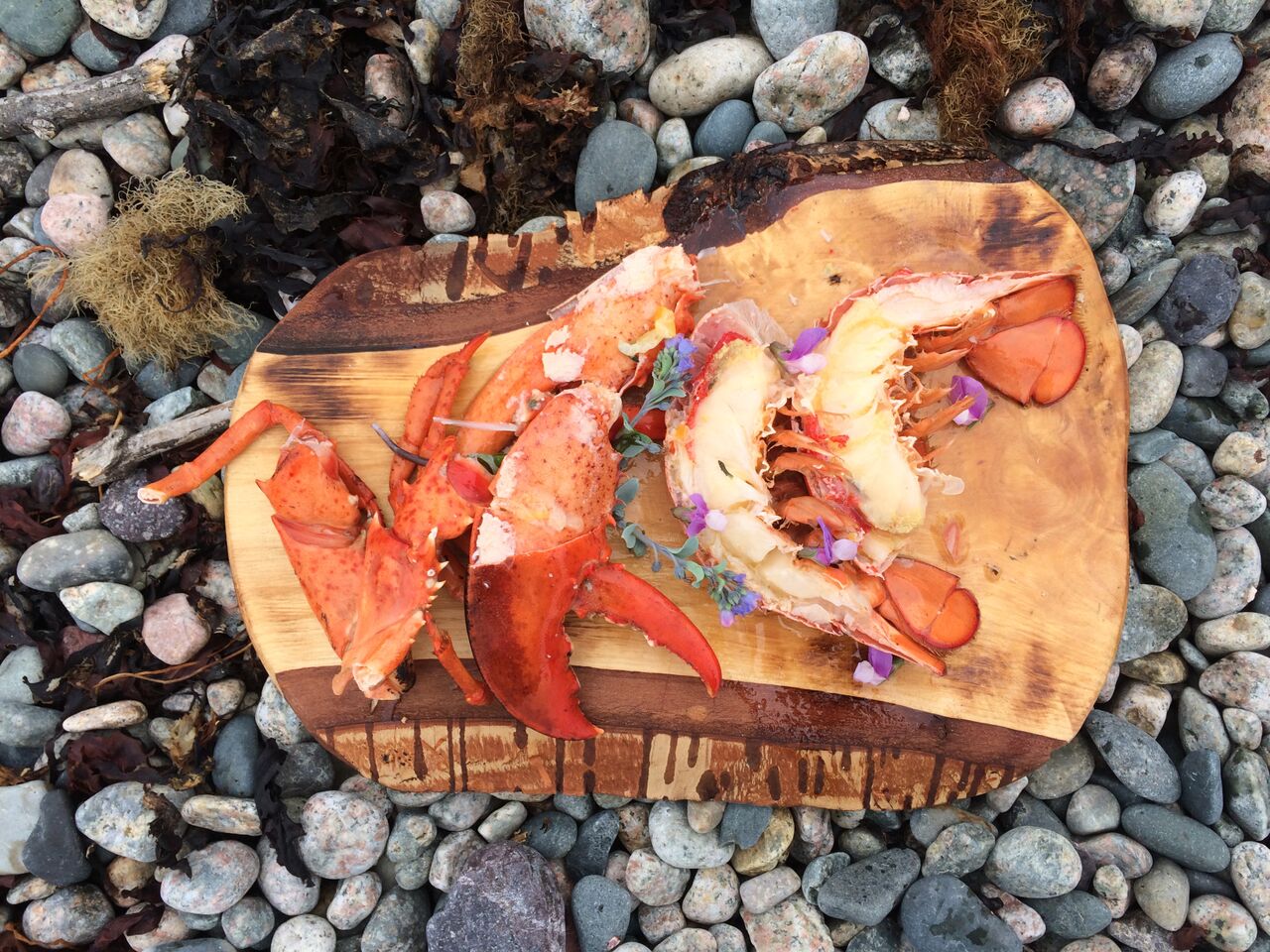 sold out
July 12th, 2019 Lobster & Lovage - A Taste on the Seashore
It's Lobster season and with such a very short window to taste our own Newfoundland Lobster, don't miss out! Join us on the beach for a workshop during one of the most exciting seasons of the year!
We'll start our day with a foraging walk across the beach to gather some beautiful spring edibles to add to our Lobster. Once we've enjoyed our beach walk along the seashore we'll head back to the Cod Sounds Camp HQ to light the fire and gather round for some tips on cooking these crustaceans.
You'll learn about the many preparations of our heritage foods here at the camp and even make some treats to take home with you.
From the beginning to the end of our meal everyone will be involved in making it all go round :) Preparing a lobster for your plate is messy business so be prepared to roll up your sleeves and learn how to coax out of the shell, some of the most beautiful seafood from the sea.
One of Newfoundland and Labrador's most treasured traditions is The Boil-Up. It simply means a spot of lunch and a cuppa tea boiled up over a fire and we look forward to sharing one with you.

We'll get the fire going, and cook up a taste of wild Newfoundland and Labrador.
US PURCHASES PLEASE BE ADVISED THAT CANADIAN TAX WILL NOT AUTOMATICALLY BE ADDED TO YOUR PURCHASE. YOU WILL RECEIVE A SEPARATE INVOICE TO PAY THE CANADIAN TAXES OF 22.50 CAN PER PERSON.
Total distance covered in our plant identification walk is less than 2 km
Our Boil-up will be a few hours after our meet time so please judge your hunger accordingly :)

All purchases are non refundable or transferable to another date .Availability of wild edibles to identify will depend on the season. This is a 3 hour experience with a maximum of 8 people.

Trips take place within 40 minutes of St. John's Metro, in Avondale. Transportation is not provided.

You will receive an email one week prior to your trip with all details included.

Appropriate footwear and clothing necessary, your feet may get wet if in sneakers.

Please be sure to make sure we are aware of any medical conditions that would be important for us to know.

First aid packs and sunscreen are available but if you like, pack your own sunscreen and any additional items.

These excursions are all weather-dependant and can be cancelled inside a 12 hour window, if this is the case your money will be fully refunded. Be sure we have a phone number to reach you on during your travels.

The beach is rocky, slippery in spots and uneven be sure that this is within your walking ability.

Children are welcome but understand the tour fully before you commit to including small children.

Children under 8 are FREE. Ages 8-12 are $50 plus HST. Ages 13+ are the regular rate of $150 plus HST. Please contact us to purchase space for children.

Some of these trips require extended time in remote areas without bathroom facilities.

Due to the nature of who we are and the experience we are trying to create for you, we only serve seafood on the beach. Very few dietary restrictions can be accommodated during our Forage & Fire. Please keep this in mind when booking.