Bushcraft is about thriving in the natural environment, and the acquisition of the skills and knowledge enjoy every moment of it. Bushcraft skills include fire craft, tracking, hunting, fishing, shelter-building the use of tools such as knives and axes, foraging, and hand-carving wood , among many other skills.
Gear up and join us as we heads in the woods and takes cooking to a whole new level. This is an instructional and delicious way to arm yourself with the confidence to head off into the bush having the skills you need to feed yourself well. During our time we will cover several styles of fire, tinder, homemade fire starters and flints then you will each practice with making your own winter fire from the ground up. From there we will walk through how to cook some simple but savoury meals of wild fish and game.
Wild Game Cookery - Fur & Feathers
Wild game have found itself onto our plates for generations and I want it to stay on our plates for generations to come.
In this instructional outdoor workshop we will cover the field dressing, cleaning (skinning & plucking), de-boning and of course cooking. We will be taking a new approach to the traditional preparation and give you the skills to put it on your table that may surprise you.
A great day winters day up at the cabin, cooking over the fire and embracing our cultural foods.
We will work through ducks, grouse and each person will have their own hare to prepare to take home. I believe these invaluable skills will arm you with the knowledge to put a very healthy and sustainable hunted food on your plate.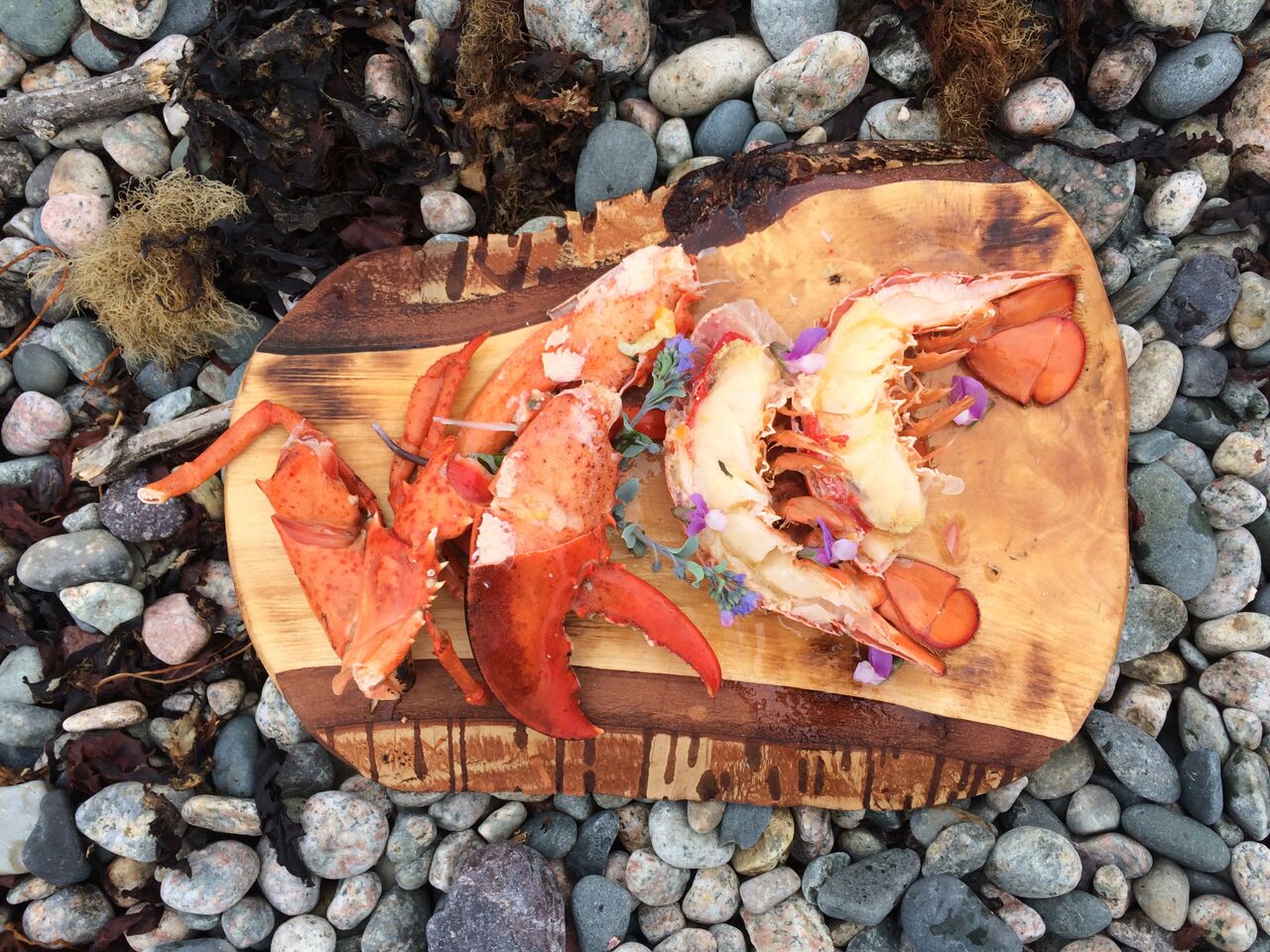 Lobster season here is something we look forward to every Spring and with such a very short window to taste our own Newfoundland Lobster, don't miss out! Join us on the beach for a workshop during one of the most exciting seasons of the year!
We'll start our day with a foraging walk across the beach to gather some beautiful spring edibles to add to our Lobster. Once we've enjoyed our beach walk along the seashore we'll head back to the Cod Sounds HQ to light the fire and gather round for some tips on cooking these crustaceans.
You'll learn about the many preparations of our heritage foods here at the camp and even make some treats to take home with you.
From the beginning to the end of our meal everyone will be involved in making it all go round :) Preparing a lobster for your plate is messy business so be prepared to roll up your sleeves and learn how to coax out of the shell, some of the most beautiful seafood from the sea.
Wild Edibles / Smoke / Fire
As always this workshop will see us enjoying some of our treasured cultural foods around the fire, embracing cooking techniques and tastes of the old and the new.
Our day will start with firing up the old wood smoker and preparing our seafood before heading out on our foraging walk across the beach. Smoking fish is an age old tradition here in Newfoundland & Labrador and you'll learn how we harvested from the land to smoke our own Arctic Char and Salmon.
With the kettle boiled, our fish smoked and our edibles collected we'll start with a wild cocktail and tea tasting before sitting around and enjoying the taste of our province.
As with all our workshops be prepared to roll-up your selves and get involved. From collecting firewood and getting the fire going to helping preparing our meal, theres a job for everyone :)
During our time together, we will cover off all the basics of Curing & Charcuterie to give you the confidence to dive into it yourself. From nitrates and nitrites to starter cultures and moulds, we're getting into it.
I will demonstrate a couple types of classic cured meats and cover off several methods from dry curing to brining and a few in-between. We will walk our way through several cuts of meat and prepare them to for the curing chamber. This class is mostly demonstration and lots of eating and tasting and you will all leave with your own bacon to finish off curing yourself :)
Cured products will vary.
Our Winter morning at the cabin will begin with an introduction to our day, tea, coffee and baked goods.
Our hands on Hare Workshop will share the skills needed and give you the confidence to head off into the woods and hunt your own food. From snare setting, tracking, field dressing, butchery & cooking.
Our morning will see us head up to the woods and set our own snares once done we will head back to the cabin for a warm up.
Enjoy a warm meal of wild game cooked over an open fire while discussing techniques, sharing stories and passing on a way of life.
After our lunch we will start our field dressing and butchery. Everyone will have their own hare to work on and to take home with them to prepare how they wish.
Our day will end sitting around the fire with hot drinks, snacks and plenty of time to discuss our day before you head off.
Fall is the time of plenty in Newfoundland and Labrador and this workshop will see you tasting a bit of it all. The berries are ripe and hunting season is open and all hands have been busy preserving the overabundance of goods to see them through the coming winter.
We look forward sharing these foods that are so deeply rooted and celebrated in our culture and sharing with you how to make your own. From wild seaweed salts, cloudberry jam, bottled game and more, we'll enjoy a meal and your company around the fire while share stories of our Fall foods and our culture.
The Summer abundance!
We will begin our day with a beach stroll identifying the bounty of summer wild edibles then sit along the oceans edge and enjoy a seafood meal around an open fire; sharing traditions about the food culture of our place.
We'll explore some traditional preservations techniques from smoking to salting and everyone makes some of their very own wild salt to take home.
Depending on the time of year, you can look forward to a tasting of Labrador arctic char, moose, mussels, cod or smoked mackerel. Always accompanied by traditional bread, buns and local berry preserves.